27Nov2008
posted by:
liltiger
| share this:



category:
Downloads
,
Music
no comments yet.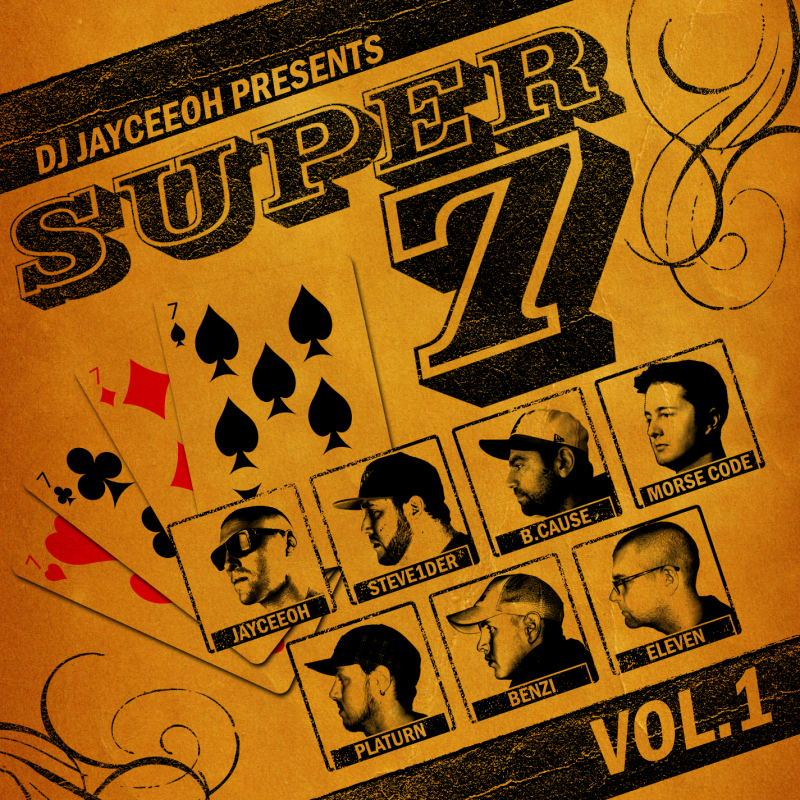 JD played this mix for me while I was over at his spot in BK yesterday, and I had to share it here. DJ JayCeeOh of The Masters pulled together six top-notch DJs to collaborate with him on an All-Star mix. Together, the seven of them really put it down:
I have always had a grip of DJs I know, have worked with, and respect that I wanted to record with. But with busy schedules, banging out a full 80 mintue mix with heads across the country is extremely time consuming. So I came up with the idea for SUPER 7 to bring together all these collabos and put out crazy tapes without it requiring too much work for any DJ involved. I hollered at cats and asked for a hot 10 minutes. They bang it out in a few sessions and boom…SUPER 7…enjoy!
Here's the lineup:
JayCeeOh
Steve 1der
B.Cause
Morse Code
Platurn
Benzi
Eleven
Here's the mix:
http://www.divshare.com/download/5867190-4bc
**UPDATE: Here's another link in case the divshare one doesn't work:
http://www.zshare.net/download/515479019b8882eb/
Hit up JayCeeOh's myspace blog for tracklisting and more info.