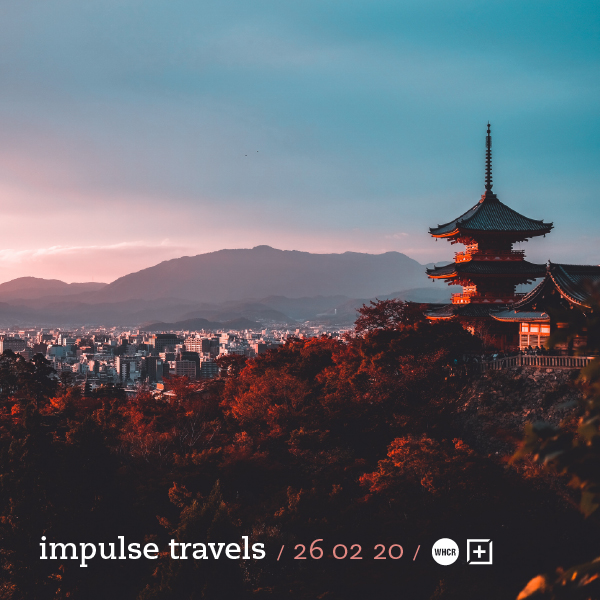 impulse travels radio. episode 378. 26 february 2020.

Check out the latest episode of DJ Lil Tiger and Empanadamn's Impulse Travels Radio Show on WHCR 90.3fm in Harlem and Traklife Radio in downtown L.A.

» OR DOWNLOAD HERE «
( pc: right-click and save as / mac: option-click )
photo: Kiyomizu-dera. Kyoto. Japan. | by Su San Lee via Unsplash.
Our 2/26 episode features music from Thundercat + Steve Lacy + Steve Arrington (Los Angeles + Dayton), Nao Kodama × Kan Sano (Japan), Yeye (Kyoto + Melbourne), Tom Misch + Yussef Dayes (UK), Gabriel Garzón-Montano (BK + France + Colombia), Khruangbin + Leon Bridges (Houston + Thailand + Fort Worth), Momocurly (Tokyo), Sotomayor (Cdmx), Lady Wray (Virginia), Eyedress (Manila), Natalia Lafourcade (CDMX), Lido Pimienta (Barranquilla + Toronto), Jordan Mackampa (London), Silvana Estrada (Coatepec + Cdmx), Jordan Rakei + Common (Brisbane + London + Chicago), The Seshen (Bay Area), Big Gigantic + Ashe (Boulder + Los Angeles), Christian Rich + Little Dragon (Chicago + Lagos + Sweden), Carlos Sadness + Bomba Estéreo (Barcelona + Colombia), Paloma Mami (NYC + Santiago de Chile) and more.