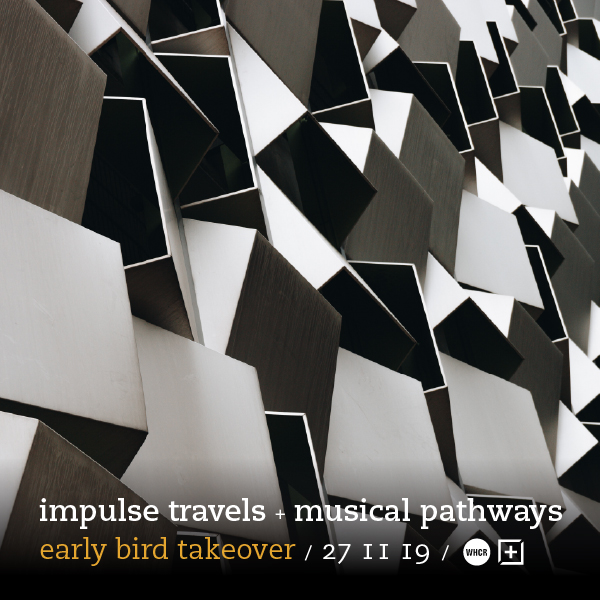 impulse travels radio. episode 366. 27 november 2019.

Check out the latest episode of DJ Lil Tiger and Empanadamn's Impulse Travels Radio Show on WHCR 90.3fm in Harlem and Traklife Radio in downtown L.A.

» OR DOWNLOAD HERE «
( pc: right-click and save as / mac: option-click )
photo: Sheffield. UK. | by Callum Wale via Unsplash.
Our 11/27 show was a 4-hour, all-live-mix episode combining Impulse Travels and Musical Pathways ahead of the Thanksgiving holiday. The "Early Bird Takeover" actually started two hours earlier, with WHCR's Tina Dixon and DJ Flame holding it down until we got there, but we didn't get a recording of those first two hours. This episode starts on the house tip, but there are elements of UKG, broken beat, electronic and more, including mixes by DJ Lil Tiger, empanadamn and BlackIcon1, and a tagteam by all three plus Tina Dixon.