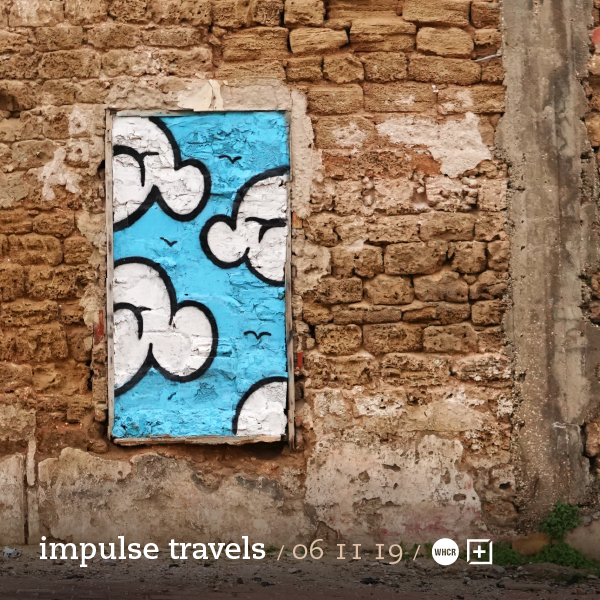 impulse travels radio. episode 363. 06 november 2019.

Check out the latest episode of DJ Lil Tiger and Empanadamn's Impulse Travels Radio Show on WHCR 90.3fm in Harlem and Traklife Radio in downtown L.A.

» OR DOWNLOAD HERE «
( pc: right-click and save as / mac: option-click )
photo: Ajama. Jaffa. Tel Aviv. Israel. | by Chen Mizrach via Unsplash.
Our 11/6 episode was a four-hour special as we filled in for BlackIcon1′s Musical Pathways show. We played tunes from Sampa the Great + Blue Lab Beats + Boadi + Lori (Zimbabwe + London), Robert Glasper (Houston), Little Dragon (Sweden), Dego + Sharlene Hector (London), The Bongo Hop (Lyon), Kaidi Tatham (London), Cedrics + Kudo Kamome (Japan + Shanghai + ATL + BK), Sault (UK), Haviah Mighty (Toronto), Sefi Zisling + Kutiman (Israel), Buscabulla (PR), Waajeed (Detroit), Teebs + Sudan Archives (Los Angeles), Ego Ella May (London), Yung Bae (PDX + Los Angeles), Yuna + Little Simz (Malaysia + Los Angeles + London), Maye (Miami), Boca 45 (Bristol), Manu Dia + Kole (Brussels + España), Joomanji + Saara Maria (Los Angeles + Santa Cruz) and more.