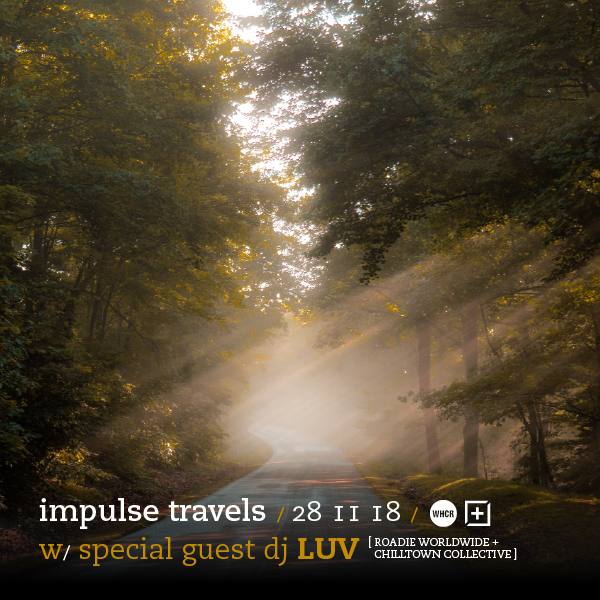 impulse travels radio. episode 316. 28 november 2018.
Check out the latest episode of DJ Lil Tiger and Empanadamn's Impulse Travels Radio Show on WHCR 90.3fm in Harlem and Traklife Radio in downtown L.A.

» OR DOWNLOAD HERE «
( pc: right-click and save as / mac: option-click )
photo: Sun rays through the trees. Blue Ridge Parkway. Asheville. North Carolina. | by Aaron Burden.
Our 11/28 episode features a live Impulse Mix from special guest DJ LUV [ Roadie Worldwide | Chilltown Collective | Liv Cycling ].
The show also features music from Wafia + Louie Lastic (Australia + Iraq + Syria + Virginia + D.C.), Nicola Cruz (Ecuador), Little Dragon (Sweden), Anchorsong + Letherette (Tokyo + Wolverhampton), Marley Carroll (Asheville), Rhye + Masonair (Los Angeles + Sydney), Maleek Berry (London + Nigeria) and more.
You can check out LUV's mix below: