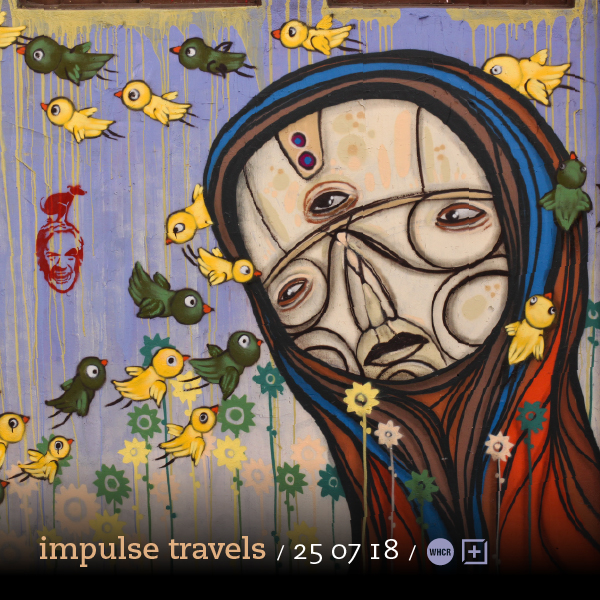 impulse travels radio. episode 306. 25 july 2018.
Check out the latest episode of DJ Lil Tiger and Empanadamn's Impulse Travels Radio Show on WHCR 90.3fm in Harlem and Traklife Radio in downtown L.A.

» OR DOWNLOAD HERE «
( pc: right-click and save as / mac: option-click )
photo: Street Art Style Santiago. Chile. | by Geraint Rowland. licensed under a Creative Commons Attribution-NonCommercial 4.0 International License.
Our 7/25 show features music from Jessie Reyez (Toronto), Balún + Antibalas Horns (BK + San Juan + NYC), Armisticio (Santiago de Chile), Useless Youth (CDMX), Blancoscuro (Mar del Plata), Captain Planet (BK + Los Angeles), Jeon (Aruba), Amber Mark (NYC + Benin City), Sly5thAve + Patrick Bailey (Pflugerville + Nigeria + Detroit + Los Angeles), Sango + Jean Deaux (Grand Rapids + Seattle + Chi), Masego (Jamaica + Newport News), D-Felic (Den Haag), Nickodemus + Innov Gnawa (BK + Morocco), Girl Unit + Kelela (London + D.C.), Kool Customer (Los Angeles + SF), Gawvi + Lecrae (Miami + Houston), Blank Banshee (Canada), Weste (Buenos Aires), Lara Project (Venezuela), Mondo Grosso + Etsuko Yakushimaru (Japan) and more.