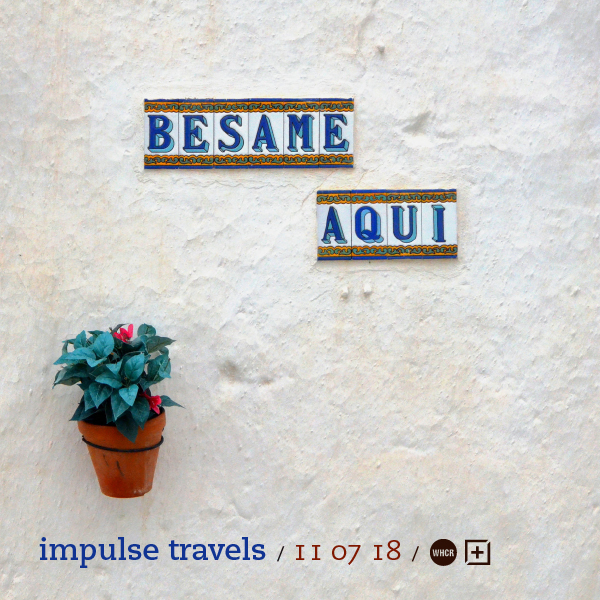 impulse travels radio. episode 304. 11 july 2018.
Check out the latest episode of DJ Lil Tiger and Empanadamn's Impulse Travels Radio Show on WHCR 90.3fm in Harlem and Traklife Radio in downtown L.A.

» OR DOWNLOAD HERE «
( pc: right-click and save as / mac: option-click )
photo: Alpandeire. Andalusia. España. | by Manuel Alqsar. licensed under a Creative Commons Attribution-NonCommercial 4.0 International License.
Our 7/11 show features music from Odesza + Leon Bridges + Abjo (Seattle + Fort Worth), D-Felic + Honey Larochelle (Den Haag + Vancouver + Los Angeles), Chico Mann + Captain Planet + Emynd (NJ + BK + Los Angeles + Philly), Jarreau Vandal + Luna Mae (Nederland), Kool Customer (Los Angeles + Sf), Baynk + Shallou (Auckland + D.C. + Boston), Mondo Grosso + Big-O (Japan), Chancha Via Circuito + Lido Pimienta (Buenos Aires + Colombia + Toronto), Marrón (Acapulco), Georgia Anne Muldrow (Los Angeles), Branko + Miles From Kinshasa (Lisboa + London) and more.
EMPANADAMN also brought us some selections from this year's Latin Alternative Music Conference, featuring tunes from Mala Rodríguez (Andalusia), Girl Ultra (CDMX), DJ Bitman + Jesse Baez + Juan Ingarama (Chile + Chi + Guatemala), Ana Tijoux (Lille + Chile), PJ Sin Suela + Myke Towers (Ponce + San Juan), Cheo + Ulises Hadjis (Venezuela), Natos y Waor (Madrid), Systema Solar (Barranquilla), Delaporte (Napoles + Madrid), Carlos Cros (Barcelona) and more.