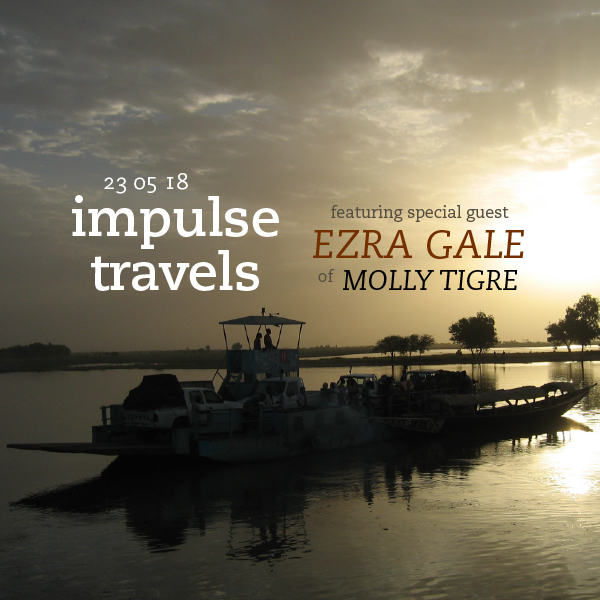 impulse travels radio. episode 299. 23 may 2018.
Check out the latest episode of DJ Lil Tiger and Empanadamn's Impulse Travels Radio Show on WHCR 90.3fm in Harlem and Traklife Radio in downtown L.A.

» OR DOWNLOAD HERE «
( pc: right-click and save as / mac: option-click )
photo: Ferry from Timbuktu, Mali. | by Erwin Bolwidt. licensed under a Creative Commons Attribution-NonCommercial 4.0 International License.
Our 5/23 episode features a return visit from EZRA GALE of MOLLY TIGRE [ Very Special Recordings ], who shared tracks from the band's newly-released album and a few other gems from his travels in Africa.
The show features music from Molly Tigre (BK), Ali Shaheed Muhammed + Adrian Younge + Cee-Lo (BK + Los Angeles + ATL), Moonchild + Eric Lau + Kaidi Tatham (Los Angeles + London), Brownout (ATX), Free Radicals + Marcos + Lacandon (Houston + Suriname + Nigeria), Mulatu Of Ethiopia (Ethiopia), Mdou Moctar (Mali + Niger), Bombino (Niger), Nickodemus (BK), Potatohead People + Kapok + Illa J (Vancouver + Montréal + Detroit), Amber Mark (NYC), Jordan Rakei (New Zealand + Brisbane + London), Tom Misch (UK), Gabriel Garzón-Montano (BK) and more.