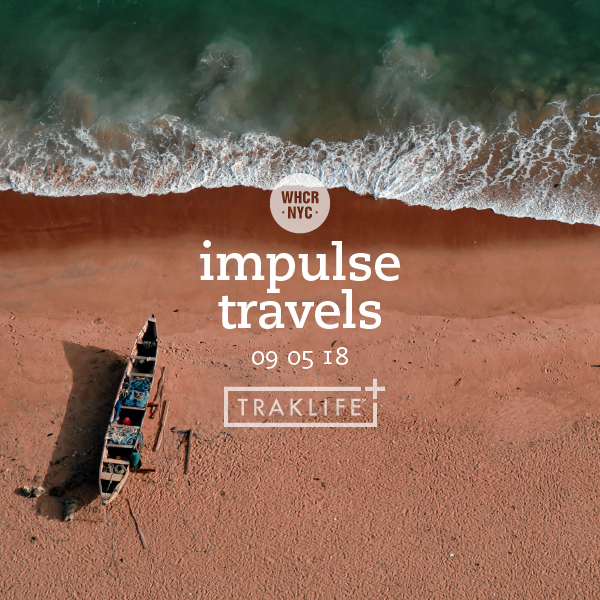 impulse travels radio. episode 297. 09 may 2018.
Check out the latest episode of DJ Lil Tiger and Empanadamn's Impulse Travels Radio Show on WHCR 90.3fm in Harlem and Traklife Radio in downtown L.A.

» OR DOWNLOAD HERE «
( pc: right-click and save as / mac: option-click )
photo: Beached boat. Benin. | by Hugo van Tilborg. licensed under a Creative Commons Attribution-NonCommercial 4.0 International License.
Our 5/9 episode features a guest appearance by Traklife Radio head honcho ERVIN CORDERO, and an Impulse Mix by EMPANADAMN.
The show also features songs from Brownout (Atx), Amber Mark (NYC), Meshell Ndegeocello (D.C.), Gabriel Garzón-Montano (BK), Tom Misch + Poppy Ajudha (UK), Emynd (Philly), Angelique Kidjo (Benin), Ravyn Lenae (Chi), Chancha Via Circuito + Mateo Kingman (Argentina + Ecuador), Lion Babe + Leikeli47 (NYC) and more.
You can check out EMPANADAMN's mix below, with tunes from Sammy Bananas + Kaleena Zanders (Boston + BK + Los Angeles), Nitti Gritti + Vlien Boy + Alex Dez (Miami + México), Keeper + Wrestlers (ATX + Houston), Trinidad Cardona (Phoenix), Aaliyah + DJ Dainjah (BK), Lola Disco (São Paulo), Kink (Sofia), Cordova (Vancouver), Sharda (UK) and more.