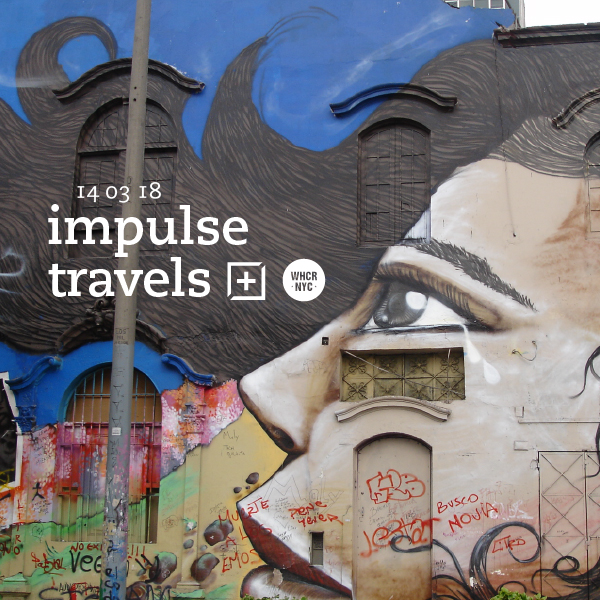 impulse travels radio. episode 289. 14 march 2018.
Check out the latest episode of DJ Lil Tiger and Empanadamn's Impulse Travels Radio Show on WHCR 90.3fm in Harlem and Traklife Radio in downtown L.A.

» OR DOWNLOAD HERE «
( pc: right-click and save as / mac: option-click )
photo: Lima. Perú. | by Santiago Stucchi Portocarrero…. licensed under a Creative Commons Attribution-NonCommercial 4.0 International License.
Our 3/14 episode features Impulse Mixes by EMPANADAMN and DJ LIL TIGER, as well as music from Cut Chemist + Myka (Los Angeles), Teleseen (BK), Thornato + Bajah + Yukicito (QNS + Sierra Leone + Los Angeles + Osaka), Birthday Boy + Trish (Toronto), The Goods (Australia), Black Milk (Detroit), Tom Misch + De La Soul (UK + Strong Island), Femi Kuti (Nigeria), Ravyn Lenae (Chicago) and more.
You can check out EMPANADAMN's Impulse mix below featuring tunes from Tatiana Hazel (Chicago), Bostich + Fussible + Ghetto Kids (Tijuana + CDMX), Ozuna + Cardi B + Ango (San Juan + BX), DJ Kass (BX), Banda Machos + Los Moombahboys (Villa Corona + Chicago), Jauz + Etc!Etc! (Los Angeles), Príncipe Q + All Day Ray (Corpus Christi + ATX), Nightcrawlers + Juyen Sebulba (Glasgow + Dallas), Bulova + El Alfa (Santo Domingo) and much more.
You can also check out DJ LIL TIGER's Impulse mix below with songs from Dan Kye (Brisbane + UK), Klaves (Poland), Yaeji (QNS + Korea), The Spandettes + Whiskey Barons (Toronto + Boston), Donae'o + Terri Walker (London), Ezel + Mateo Senolia + Casamena (Santo Domingo + Los Angeles + PR + BK) and more.