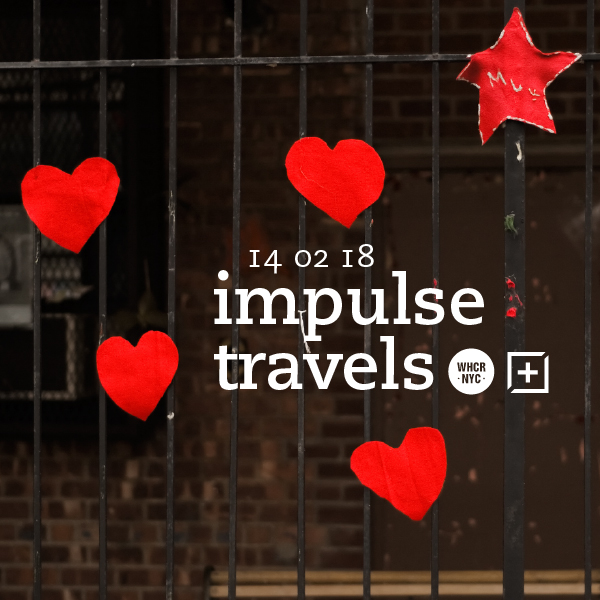 impulse travels radio. episode 286. 14 february 2018.
Check out the latest episode of DJ Lil Tiger and Empanadamn's Impulse Travels Radio Show on WHCR 90.3fm in Harlem and Traklife Radio in downtown L.A.

» OR DOWNLOAD HERE «
( pc: right-click and save as / mac: option-click )
photo: Heart Cut-Outs, Unbroken. Harlem. | by David Goehring. licensed under a Creative Commons Attribution-NonCommercial 4.0 International License.
Our 2/14 episode celebrates the good and the not-so-great of Valentine's Day, with special nods to Singles Appreciation Day and Alentine's Ay, and dating advice from our part-time romance expert, Elicia. LIL TIGER took care of the lovers with a selection of warm and soulful love songs, while EMPANADAMN held it down with an IMPULSE MIX for the loveless, the unloved and the all-around damned.
You can check out EMPANADAMN's moody Impulse Mix below in all its glorious angst, sorrow, loneliness and righteous depression.