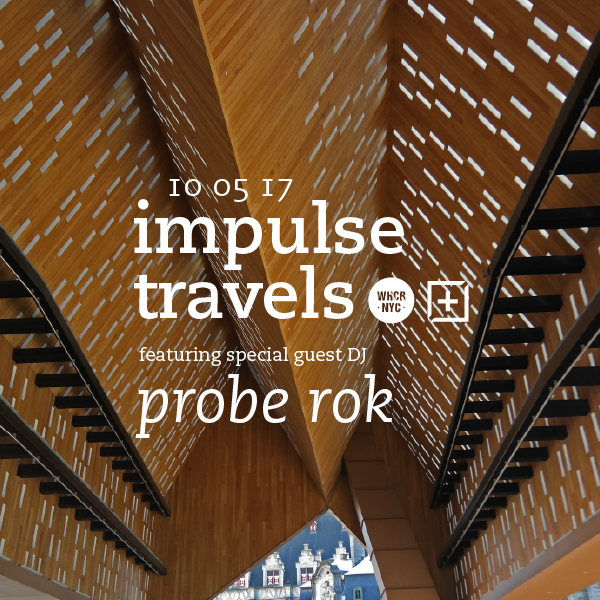 special guest: probe rok
impulse travels radio. episode 254. 10 may 2017.
Check out the latest episode of DJ Lil Tiger and Empanadamn's Impulse Travels Radio Show on WHCR 90.3fm in Harlem and Traklife Radio in downtown L.A.

» OR DOWNLOAD HERE «
( pc: right-click and save as / mac: option-click )
photo: Gent, Markthal. | by Nik Morris (van Leiden). licensed under a Creative Commons Attribution-NonCommercial 4.0 International License.
Our 5/10 episode features a live Impulse Mix by Harlem's own PROBE ROK featuring some of his soon-to-be released tunes from his latest SPYMUSIC project. The show also features songs from Liz Aku (Gent + New Zealand), Kaidi Thatam (London), Omar (UK), Little Dragon (Sweden), Lord Echo + Mara TK (New Zealand), FKJ (Tours + New Zealand), Matthew Herbert + Special Request (UK).
You can check out PROBE's Impulse Mix below: