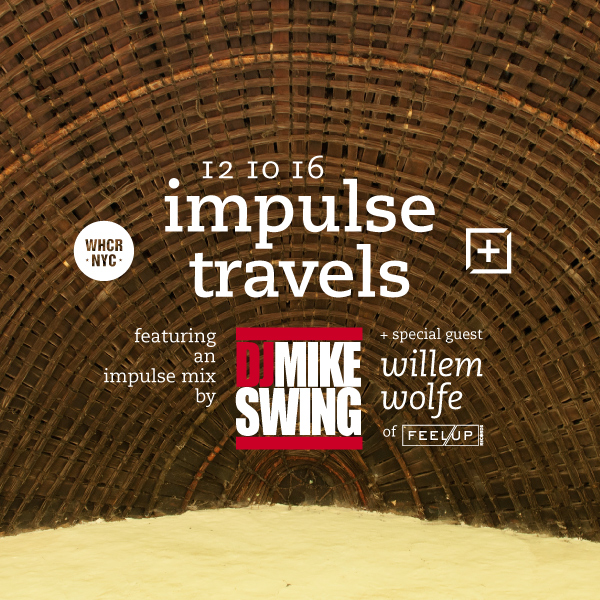 impulse travels radio. episode 230. 12 october 2016.
Check out the latest episode of DJ Lil Tiger and Empanadamn's Impulse Travels Radio Show on WHCR 90.3fm in Harlem and Traklife Radio in downtown L.A.

» OR DOWNLOAD HERE «
( pc: right-click and save as / mac: option-click )
photo: 時間旅行 (Time travel). Vancouver. Canada. | by En Tsai. licensed under a Creative Commons Attribution-NonCommercial 4.0 International License.
This episode features a live IMPULSE MIX from our long-time homie DJ MIKE SWING from ATX. We also had special guest WILLEM WOLFE, a dope DJ / producer out of L.A. on Jillionaire's Feel Up Records, stop by to chat with us and share some of his as yet unreleased new tracks.
We played new tunes from Sampha (UK), Solange + Kaytranada (Houston + Montréal), Berhana (ATL + Ethiopia), Dead Horse Beats (Halifax + Montréal), Yussef Kamaal (London), Alex Malheiros + Band Utopia + John Robinson + IG Culture (Brasil + UK + NYC), NxWorries (Los Angeles), MNDSGN (Los Angeles + Jersey) and more as well.
We also had the pleasure of having the homie Alberto V05 and baybiegrace sit in wtih us.
You can check out MIKE SWING's mix below featuring tunes from Kaytranada + Phonte (Montréal + N.C.), Shock + U-Tern (Portland + Vancouver), J-Louis + Island Riot + Casual Connection (Los Angeles + Perth), Disclosure (London), Tuxedo (Ann Arbor + Los Angeles + Seattle), 1-O.A.K + Trackademics (Oakland + Alameda) and more.