18Sep2016
posted by:
liltiger
| share this:



category:
Empanadamn
,
impulse podcast.
,
Impulse Travels
,
Lil Tiger
,
Music
,
NYC
4 comments.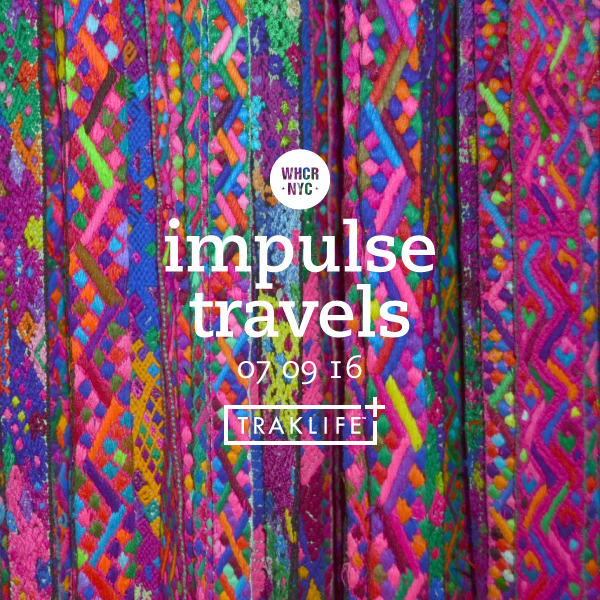 impulse travels radio. episode 225. 07 september 2016.
Check out the latest episode of DJ Lil Tiger and Empanadamn's Impulse Travels Radio Show on WHCR 90.3fm in Harlem and Traklife Radio in downtown L.A.

» OR DOWNLOAD HERE «
( pc: right-click and save as / mac: option-click )
photo: Fajas (belts) of Guatemala. | by David Amsler. licensed under a Creative Commons Attribution-NonCommercial 4.0 International License.
Our premier show at our new Wednesday nights 8-10pm ET time slot featured a live Impulse Mix from EMPANADAMN, as well as tunes from Kay + King Mason + Bel-Ami + Snap (Houston ), DJ Morse Code (Los Angeles), De La Soul + 2Chainz (NYC + Chi), Jones + Jarreau Vandal (UK + Nederland), Manatee Commune + Moorea Masa (Seattle + Portland), Masego (Virginia), Wax Tailor + Ghostface Killa (France + NYC), Michael Kiwanuka + Osage (UK + Philly), Treasure Fingers (ATL), Sandra De Sá (Rio De Janeiro), Gal Costa (Brasil), Electric Wire Hustle (New Zealand), Kaytronik (Bmore), Future Girlfriend 音楽 (Paraguay), Kaytranada (Montréal), Manila Killa + Delamare (Manila + D.C. + Bay Area), Tierra Whack (Philly), Gilberto Gil + Arcade Fighters (Brasil + São Paulo) and more.