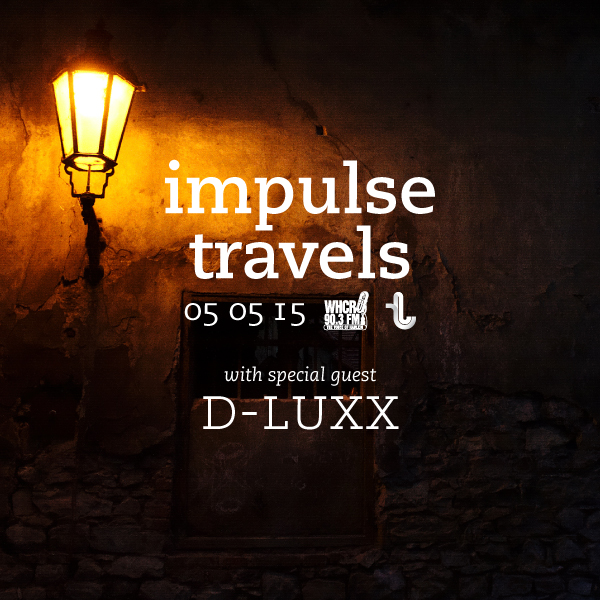 special guest: d-luxx
impulse travels radio. episode 175. 05 may 2015.
Check out the latest episode of DJ Lil Tiger and Empanadamn's Impulse Travels Radio Show on WHCR 90.3fm in Harlem and Traklife Radio in downtown L.A.
Audio clip: Adobe Flash Player (version 9 or above) is required to play this audio clip. Download the latest version here. You also need to have JavaScript enabled in your browser.

» OR DOWNLOAD HERE «
( pc: right-click and save as / mac: option-click )
photo: La biblioteca di babele (out). Prague. Czech Republic. | by Emiliano. licensed under a Creative Commons Attribution-NonCommercial 4.0 International License.
This week's show featured special guest DAVE MOSS aka D-LUXX who put together a Miami Vice-inspired mini-set of eclectic selections from the likes of Jan Hammer (Prague), Blur (UK), Nite Jewel (L.A.), John Maus (Minnesota), and a nod to his latest home town, New Orleans, with 5th Ward Weebie.
The show also features new music from Little Dragon (Sweden), Hiatus Kaiyote (Australia), Róisín Murphy + DJ Sneak (Ireland + Chicago + PR), E1sbar (Toronto + Northern Virginia), Jaga Jazzist + Todd Terje (Norway), Wiley (London), G-Eazy + Devon Baldwin + Louis Futon (SF + Philly), Glimmr (UK) and Tunde Adebimpe (NYC).
We also played songs from Kodak to Graph (L.A.), Kali Uchis (Colombia + Virginia), Tourist + Niia + Josef Salvat (UK + NYC + Australia), Mozzdeep (Bengaleru), Moonstarr (Toronto + Montréal), Tuxedo (Seattle + Detroit), Potatohead People (Montréal + Vancouver), Kygo (Norway), D'Angelo (Virginia), Kid Fonque + D-Malice + Clara Hill (South Africa + UK + Berlin) and more.