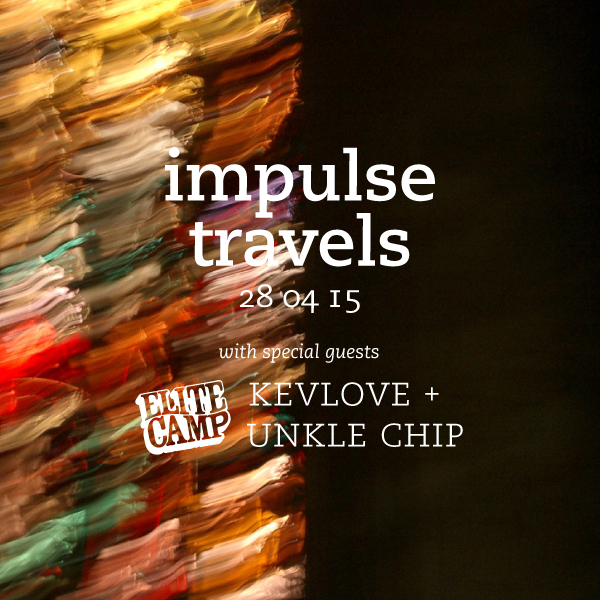 special guests: kevlove and unkle chip
impulse travels radio. episode 174. 28 april 2015.
Check out the latest episode of DJ Lil Tiger and Empanadamn's Impulse Travels Radio Show on WHCR 90.3fm in Harlem and Traklife Radio in downtown L.A.
Audio clip: Adobe Flash Player (version 9 or above) is required to play this audio clip. Download the latest version here. You also need to have JavaScript enabled in your browser.

» OR DOWNLOAD HERE «
( pc: right-click and save as / mac: option-click )
photo: reflexion of milano. Milan. Italy. | by Julia O. licensed under a Creative Commons Attribution-NonCommercial 4.0 International License.
This week, we had special guests KEVLOVE and UNKLE CHIP from THE ELITE CAMP, who sat with us for an interview and each threw down an exceptional live mix in the studio.
The show features new songs from Choose Your Weapon, the new album from Hiatus Kaiyote (Australia), as well as music from Louis Futon (Philly), Parker Madicine (Milan), Mura Masa + Nao (UK), Mozzdeep (Bangalore), Moonstarr (Montréal + Toronto), Full Crate (Amsterdam), Zero 7 (UK), Illa J + Kaytranada + Potatohead People (Detroit + Montréal + Vancouver), Allie + Nick Wisdom (Toronto + Vancouver) and more.
KEVLOVE's Impulse mix featured tunes from Quantic + Ana Tijoux (UK + Colombia + Chile + France), Pomo (Montréal), Mark Ronson + Kevin Parker (UK + Australia), Sango (Grand Rapids + Seattle), Sam Gellaitry (Scotland), Detroit Swindle + Mayor Hawthorne (Amsterdam + Detroit), Goapele + J.Boogie (Oakland + SF), Zhu + FKJ (SF + L.A. + France), Matpat (Philly), Phony PPL (BK), Genius of Time (Sweden) and more. You can check it out below:
Also below, you can check out the live Impulse mix from UNKLE CHIP featuring songs from Motor City Drum Ensemble (Detroit), Brand New Heavies (UK), Ninetoes (Germany), Codes (NYC), oriJanus + Tek.Lun + Zikomo (Bakersfield + Bmore + NYC), Les Nubians (France + BK), Slum Village + Excel (Detroit + L.A.), Karma Kid + Friend Within + Yasmin (UK), Deee-Lite (NYC) and much more.