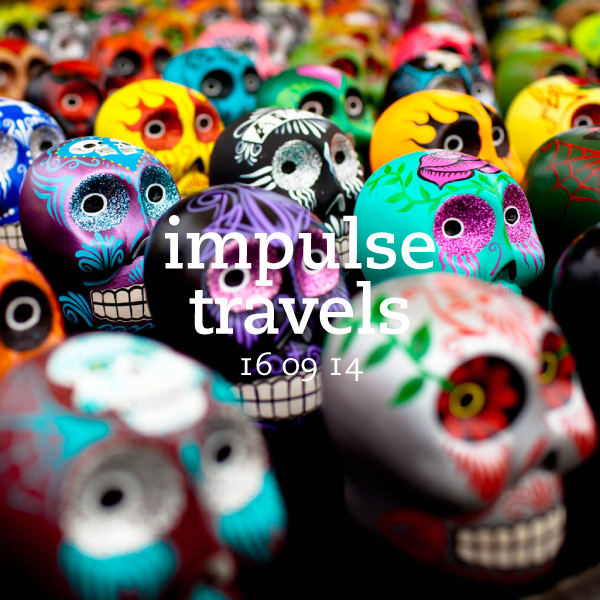 Check out the latest episode of DJ Lil Tiger and Empanadamn's Impulse Travels Radio Show on WHCR 90.3fm in Harlem and Traklife Radio in downtown L.A.
photo: Skulls. Venice. Los Angeles. | by Gorka Linaza. licensed under a Creative Commons Attribution-NonCommercial 4.0 International License.
impulse travels radio. episode 149. 16 september 2014.
Audio clip: Adobe Flash Player (version 9 or above) is required to play this audio clip. Download the latest version here. You also need to have JavaScript enabled in your browser.

» DOWNLOAD HERE « ( pc: right-click and save as / mac: option-click )
This week's show featured another brilliant mix from empanadamn of New Jack Swing, Bmore Club, Jersey Club, Future Bass, UKG, B-Boy Breaks and more.
The show also featured music from Banks (L.A.), Los Rakas (Oakland + Panamá), Occupanther + B-Ju (Germany), Electric Wire Hustle (New Zealand), Klaves (Poland), Potatohead People (Vancouver + Montréal), Kurak + Deep Shoq (Lihtuania), Zero 7 (UK), Odesza + Jenni Potts (Seattle), Quantic + Anibal Velásquez (UK + Colombia), Billon + Maxine Ashley (London + The Bronx), SBTRKT + Ezra Koenig (UK + NYC), Meridian Brothers (Colombia), Kes the Band (Trinidad), Kele (UK), Rincon Boyz (Bonaire), Tour de Force + Hylu and Jago (BK + London), Floating Points (UK) and more.
You can check out Empanadamn's Impulse mix below, with tracks from DJ Anonymous (Helsinki), DJ Renzo (Aruba), Curtis Vodka (Alaska), Al Rogers Jr. + Drelax (Baltimore), Tsutchie (Japan), The Bladerunners (Boston), Mima + DJ Nature (Dallas + PR), Emynd (Philly), James Nasty (Baltimore), Lethal Bizzle + Donae'o (London) and more.