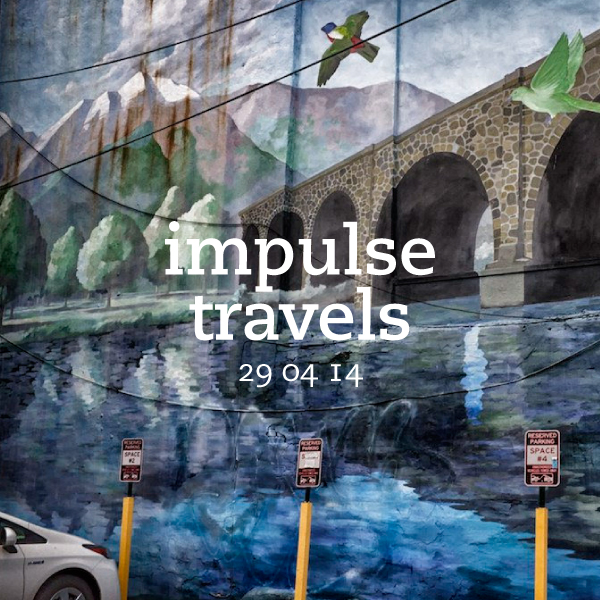 Check out the latest episode of DJ Lil Tiger and Empanadamn's Impulse Travels Radio Show on WHCR 90.3fm in Harlem.
impulse travels radio. episode 130. 29 april 2014.
Audio clip: Adobe Flash Player (version 9 or above) is required to play this audio clip. Download the latest version here. You also need to have JavaScript enabled in your browser.

» DOWNLOAD HERE « ( pc: right-click and save as / mac: option-click )
We started the show paying respects to Chicago's DJ Rashad and Harlem's own DJ E-Z Rock, both of whom passed away this weekend. We also played Goldie's "Kemistry" in rememberance of beloved jungle DJ Kemistry, who was killed in a car accident 15 years ago.
The show also features new music from DJ Center + Akoya Afrobeat (NYC), Atjazz + Oveous Maximus (UK + NY), Pomo (Montréal), Bishop Nehru + Disclosure (NY + UK), Abjo (San Diego), OSAGE + D'Angelo (Philly + VA), Magic Number (UK), Blu James + Blakai (UK), Mike Davis (Canada + Berlin), Darondo + Dave Allison (Berkeley + Montréal), Illum Sphere + Lone (UK), Sorceress (New Zealand) and Rhemi + Tess Leah (UK).
We also played tunes from Moonstarr + Kelly Nunes (Montréal + Toronto), Dego + Kaidi (UK), Zara Macfarlane (UK), OBaH (NYC), Bosq of Whiskey Barons + Tall Black Guy (Boston + Detroit), Quantic + Pongolove (UK + Colombia + Angola), Aroop Roy + Osdalgía + El Micha (Havana Cultura) (UK + Tokyo + Cuba), Ty + OSAGE (UK + Philly) and more.
photo: Philly. USA. | by Henk Sijgers.