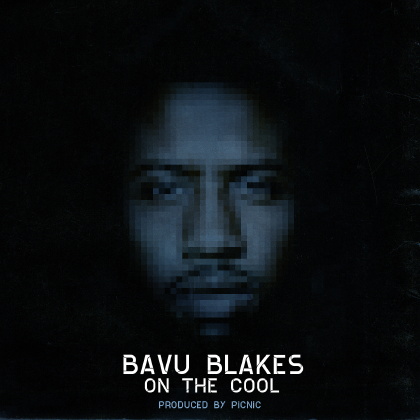 Here's a little something special that popped up in my inbox the other day. Bavu Blakes is about to release his new single called "On The Cool," and it's ill. I've been checking Vu's raps for more than 15 years now, dating back to my early Austin days at UT, and dude never ceases to amaze. Aside from having exceptional skill and intellect both on and off the mic, one of Bavu's hallmarks is his stylistic versatility.
He continues to demonstrate that versatility with this new track, where he lays out an uptempo, party-inspiring vibe on a sick, percussive dance beat by Picnic (aka Picnic Tyme) of PPT fame (shouts to Pikahsso and Tahiti). The tune also features the wonderful vocals of S'ence (pronounced Essence) on the hook. This will get a proper release soon (including video treatment), but for now, check out a snippet and see what you think:
[audio:http://buhbomp.com/audio/friends/bavu-onthecool.mp3|titles=Bavu Blakes – On The Cool (snippet)]
UPDATE 08/31/2009: This is now available online for purchase at GigaCrate. (Shouts to the homie Nick Nack).
This works for me on a lot of levels, the most significant being that it's a damn fun song.
Keep an eye out for the single when it drops (props to Kunal for the dope cover art), and get ready for the full-length to be released later this year.
The Texas music scene stays diverse and vibrant, and Bavu continues to shine a spotlight on the depth and wealth of talent that Dallas has been giving to the world for many, many years.
You can read more about Bavu here and here.
Bonus: Bavu giving some insight into what he's been working on lately:
Bavu Blakes "Salt Dust" On-set interview from Ira D. Paradigm on Vimeo.