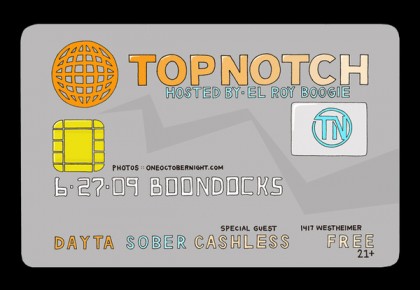 Top Notch pops off once again this Saturday at Boondocks. Starring Sober aka Willionaire, Dayta with special guest appearances by yours untruthfully, Jef Cashless
Here's the vitals for our lazier readers:
Top Notch | Saturday, June 27th | @ Boondocks (Houston)
21 y up | FREE! | You must deal!