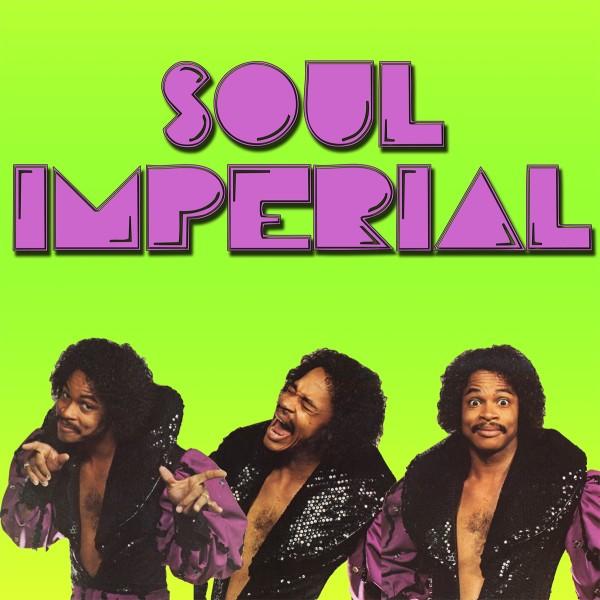 It's a beautiful day outside in NY, and this new Soul Imperial mix from the good folks at Mixtape Riot is the perfect soundtrack. Ballantino and Elegante put a little of everything into this one and it works from front to back.
This is a mix to make you feel good and help celebrate life, just like we've been doing in Brooklyn so far this summer.
Audio clip: Adobe Flash Player (version 9 or above) is required to play this audio clip. Download the latest version here. You also need to have JavaScript enabled in your browser.

DOWNLOAD IT HERE:
¬ full mp3 (right-click and save as)
¬ .zip file with separate tracks (right-click and save as)
I'm a lover of all things Soca, so I'm def not mad at the Caribbean love on here.
Here's the tracklisting:
Lakeside – From 9:00 Until
Machel Montano ft. Collie Buddz – Fly Away
Stevie Wonder – Love Light In Flight
Friendly Fires ft. Au Revoir Simone – Paris (Aeroplane remix)
Karen Viera – Rock Me Slowly
Larry Wu – Let Me Show You
Mr. Vegas – Genie Wine (remix)
Machel Montano ft. Mr Vegas – Dance With You (remix)
Trick Daddy ft. Cee-Lo & Big Boi – In Da Wind (Captain Planet Roller Boogie remix)
Junior – Mama Used To Say
Billy Ocean – Night (Feel Like Getting Down) (Ayres edit)
Stevie Nicks – Stand Back (DJ Eli Escobar remix)
Chaka Kahn – Fate (Todd Terje edit)
Fat Freddy's Drop – Flashback (Jazzanova remix)
Estelle – No Substitute Love (Treasure Fingers remix)
The Dream ft. Kanye West – Walking On The Moon
Zola – Shosholoza
Beenie Man – Good Ohh (DJ Gregory remix)
Akon – Don't Matter (Calypso remix)
Fela Kuti / Kano – I.T.T. + I'm Ready (Afrodisiac Sound System)
Whitest Boy Alive – Golden Cage (Fred Falke Remix)
Three 6 Mafia / Arcade Fire – Stay Flie (Tacit Remix)
Jackson 5 – Never Can Say Goodbye (K-Salaam & Beatnick remix)
Hit them up at the standard channels:
soulimperial.com
myspace.com/soulimperial
Soul Imperial Facebook Page
mixtaperiot.com
myspace.com/mixtaperiot
Mixtape Riot Facebook Page
source: [
Mixtape Riot
]