12May2009
posted by:
cashless
| share this:



category:
Downloads
,
Music
,
Video
no comments yet.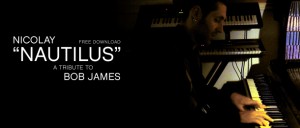 I first heard this remake while youtubing one of my favorite local emcees, Kay of The Foundation. Earlier today, Nicolay dropped a high quality version (320kpbs for all the bitrate nerds) of the song. I've reposted it here for you all to enjoy.
From Nicolay Music.
In July of 2006, I was approached by people representing world renowned jazz keyboardist Bob James. They were working on putting together a project, to be called 'Sampling Bob James: The Nautilus Project', on which several DJ's and producers would present their take on one of the most sampled tracks in hip-hop history, 'Nautilus', from Bob James' 1974 album 'One'. To my delight, I was invited to be one of the contributors, but instead of sampling the original, I chose to 'cover' it and re-create the track from scratch.
They really liked my version of 'Nautilus', but the project has remained unreleased. My version did end up online, by way of a viral video. Ever since, people have been asking me for a high quality version, so… here it is! Enjoy, and please… spread the word. You are more than welcome to share the link or the file itself.
Thank you for listening,
Nicolay
BONUS: Nicolay – Nautilus with Kay of the Foundation on the intro…