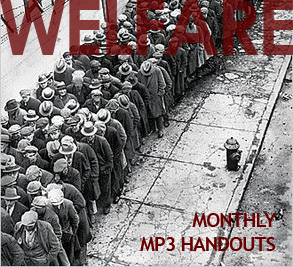 New Year. New 5ives. What better way to start off 2009 than with free shit. …
(click the song names to download the tunes)
dj lil tiger | bon anja nobo …
Tawiah – Everystep
The first time I heard Tawiah sing was with Mark de Clive-Lowe at one of his Free Soul Sessions at Nublu here in NY. She absolutely murdered it. She's got a commanding stage presence and a lot of vocal range. "Everystep" is off her In Jodi's Bedroom EP, which is brilliant.

Anthony Hamilton – She's Gone
More people should be talking about this dude. I love his latest album The Point of It All from start to finish. Here's the bonus cut.

Serani – We Grow
One of the hottest tunes on one of the hottest riddims (Beauty) of the 2008.

Shurwayne Winchester and Y.O.U. – Wanna Make Love
Big tune! Shurwayne is a champion, on road and on the dancefloor. Backed by his new band Y.O.U., this mid-tempo tune should satisfy the sexy set worldwide. Shouts to the dude El Professor of G13 Sound for passing this my way.

Johnny Ray – No Cambio a Mi Puerto Rico
I know this is off of a Christmas record, which makes this kinda late, but the greatness of this salsa tune can't be restrained by a season or holiday. For all the Boriquas out there, Johnny Ray got a little something for you.

NOTE: We've also added a new section to the site, the Welfare archive, for easy access and quick reference to all our Welfare handouts. The link is also in our menu at the top of the site. …