By: cashless on: Sep 23,2008 In:
Houston
Reposted from Holy Taco via Houston Imports
When your apartment gets to this point, I wonder if you even bother shitting in the toilet, or anywhere near the bathroom, for that matter. The moment you feel a dump coming on, do you just drop your pants, squat down and start squeezing no matter where you are in the apartment? I'm also assuming you don't wipe if you're willing to live in this, too. According to Houston-Imports.com:

This has nothing to do with the Hurricane. We had a resident who had an outstanding balance for over a month and no one could get ahold of her. The Bookkeeper went inside after so many tries to leave a note and this is what we found.

The pictures do NO justice. There is suppose to be 2 cats living here but we cant find them (we think they're dead somewhere inside the apartment-we contacted the SPCA). The place REEKS to say the least, i gagged non stop.
You REALLY wanna see the rest of the pics. Trust me, you'll be better off for it.
Pics and original article here.
By: cashless on: Sep 23,2008 In:
Houston
,
Music
,
Reeewind
,
Video
We loves us some Odd Squad/Coffee Brovaz/Odd squad over here at buhbOmp and we wanted to share the love with you.
Bonus: Can you spot a young Devin?
Bonus #2: What is the year make and model of the vehicle that Blind Rob is driving?
By: liltiger on: Sep 12,2008 In:
Cashless
,
Downloads
,
Houston
,
JD
,
Mixes
,
Music
Houston legend and bounce aficionado DEF JAM BLASTER is featured on Nolabounce.com, a new blog dedicated to New Orleans Bounce music. Emynd, Noz and buhbOmp's own JD and Cashless spread the wealth, including a hot Def Jam Blaster bounce mix from the vaults. Get knowledged and peep tunes here …
By: cashless on: Sep 11,2008 In:
Cashless
,
Houston
,
Updates
It's Thursday, Sept 11th (We're liberal over here, but we're not punks. We don't forget) 2008 @ 11:07 am and Hurricane Ike is barreling up the Gulf of Mexico on his way to Houston. I've already received emails about one of my dj gigs being cancelled and I'm gonna make a round of calls to see what's really good on the others.
The good folks at the Law Firm of ********* & ********, llp (my weekday employer), have offered to temporarily relocate me to the City of Austin while Ike beats up my hometown in a similar fashion to another dude named Ike and a young stallion from Nutbush named Tina.
Updates forthcoming.
By: cashless on: Sep 11,2008 In:
Downloads
,
Houston
,
Music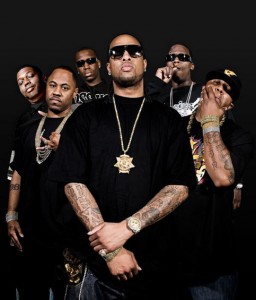 Boss Hogg Outlawz – Living Without
Not sure what this is from or what release it's gonna be on, but this definitely some shit to bump buhbOmp in the ride.
***UPDATE***
You can find Living Without on the Boss Hogg Outlawz' album Serve & Collect II in stores now.
By: cashless on: Sep 10,2008 In:
Houston
,
Music
,
Video
This is a must view for anyone even remotely interested in the Houston rap scene. I went ahead and embedded part 1 of the 5 part series. Check out VBS.TV for the rest of the series.
By: cashless on: Sep 10,2008 In:
Cashless
,
Events: Past
,
Houston
,
Music
,
Updates
Catch ya boy Jef Cashless, spinning new wave, house, electro, broken beat, 80′s, rock, hip hop and maybe even some top 40 at Zushi Cuisine and Bar.
Where: 5900 Memorial dr @ Wescott
When: Every Saturday night 8pm to 12am
** Drink Specials all night **

***UPDATE***
I quit!!! I was told that 4Hero's The Action at 9pm (lounging hours) was too thug/ghetto/club for a sushi bar.
By: liltiger on: Aug 19,2008 In:
Downloads
,
Houston
,
JD
,
Mixes
,
Music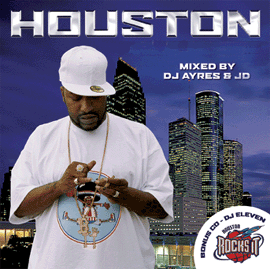 For those that slept …