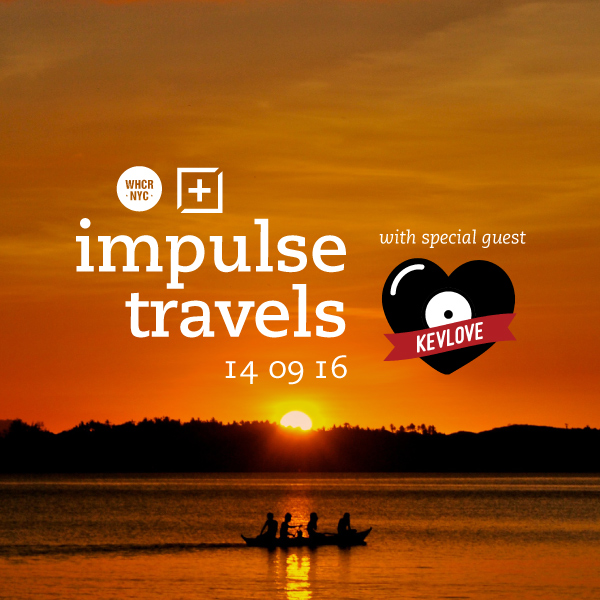 special guest: kevlove from the elite camp (chilltown / jersey)
impulse travels radio. episode 226. 14 september 2016.
Check out the latest episode of DJ Lil Tiger and Empanadamn's Impulse Travels Radio Show on WHCR 90.3fm in Harlem and Traklife Radio in downtown L.A.

» OR DOWNLOAD HERE «
( pc: right-click and save as / mac: option-click )
photo: Sunset boating. Daet. Bicol Region. Philippines. | by Romelyn Sansolis. licensed under a Creative Commons Attribution-NonCommercial 4.0 International License.
This episode featured a return visit from one of Chilltown's finest, KEVLOVE, who blessed us with a dope live Impulse mix of reggae, soul, R&B, footwork, future beats, Hip-Hop and more.
The show also featured music by Third Root + Da'shade Moonbeam + Riders Against The Storm + Bavu Blakes + Vocab + Adrian Quesada + DJ Chicken George (San Anto + ATX + Laredo + Garland), Jus Now + Afro B (Bristol + Trinidad), Wax Tailor + Ghostface Killa (France + NYC), Roots Manuva (UK), Fudge (Miami + ATL + Barcelona + Boston), JONES + Jarreau Vandal (UK + Nederland), Adibanti (UK), Midnight Star + Jamie Lewis (Kentucky + Switzerland) and more.
You can check out KEVLOVE's mix below, featuring tunes from The Frightnrs (NYC), DJ Pump (Calgary), Ticklish (Berlin), J Boogie (SF), Mac Miller + Anderson .Paak (Pittsburgh + Los Angeles), DJ Rashad (Chi) (RIP), Kali Uchis (Colombia + Virginia), Julien Dyne (Auckland), oriJanus (Bakersfield), Mura Masa (UK), Dornik (UK), L0tso X ODIE (Jersey + NYC + Toronto + Bay Area) and more.
We also had a whole mess of folks come through, including Mr. and Mrs. G (Alberto + Mariless), Mr. Salty and Lovely.