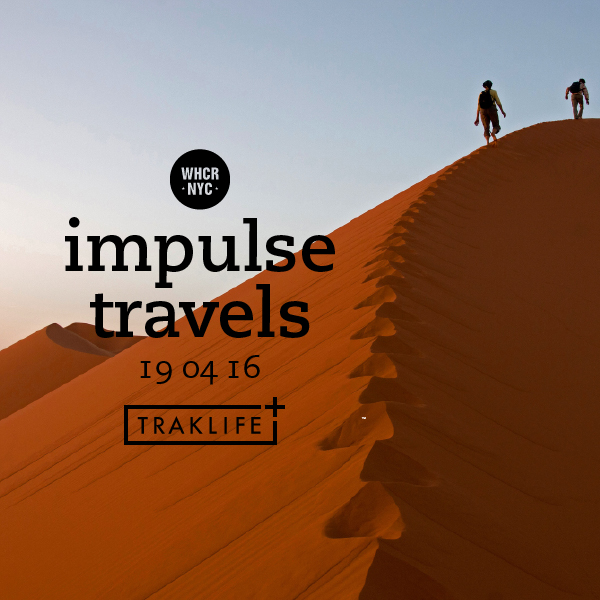 impulse travels radio. episode 212. 19 april 2016.
Check out the latest episode of DJ Lil Tiger and Empanadamn's Impulse Travels Radio Show on WHCR 90.3fm in Harlem and Traklife Radio in downtown L.A.
Audio clip: Adobe Flash Player (version 9 or above) is required to play this audio clip. Download the latest version here. You also need to have JavaScript enabled in your browser.

» OR DOWNLOAD HERE «
( pc: right-click and save as / mac: option-click )
photo: Climbing along a fine line. Tadrart. Algeria. | by Rainer Voegeli. licensed under a Creative Commons Attribution-NonCommercial 4.0 International License.
This week's show features another live Impulse Mix by EMPANADAMN, and tunes from Kay + King Mason + Kashmere Don + Marium Echo + Toby Hill (Houston), Loose Change + Joey Negro (NYC + Isle Of Wight), Fela Ransome-Kuti + His Koola Lobitos (Nigeria), Ashley Beadle + Lay-Far + Darren Morris (UK), Mura Masa (UK), Bombino (Tangier), Imarhan (Tamanrasset), Gallant (Maryland), Takeuchi Mariya (Japan + Seoul), Bugz In The Attic (London), Justin Timberlake + Pharrell + Geisha Twins (Memphis + Los Angeles + Virginia Beach + San Diego + London), Treasure Fingers (ATL), Tanya Stephens (Jamaica + Brooklyn), Julio Bashmore + Sam Dew (Bristol + Chicago), El Rego et ses Commandos + Whiskey Barons (Benin + Boston) and more.