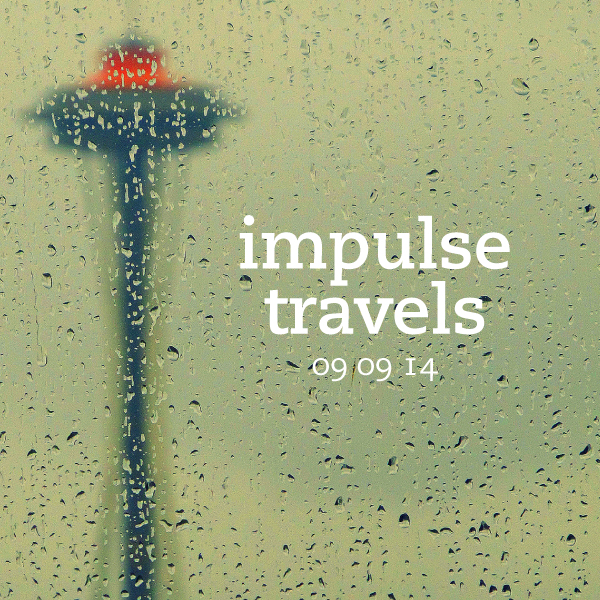 Check out the latest episode of DJ Lil Tiger and Empanadamn's Impulse Travels Radio Show on WHCR 90.3fm in Harlem and Traklife Radio in downtown L.A.
impulse travels radio. episode 148. 09 september 2014.
Audio clip: Adobe Flash Player (version 9 or above) is required to play this audio clip. Download the latest version here. You also need to have JavaScript enabled in your browser.

» DOWNLOAD HERE « ( pc: right-click and save as / mac: option-click )
photo: Rainy Seattle. | by Parthiv Haldipur. licensed under a Creative Commons Attribution-NonCommercial 4.0 International License.
New music this week from Potatohead People (Vancouver + Montréal), Odesza + Shy Girls (Seattle + Portland), Los Rakas (Oakland + Panamá), Tour de Force + Jahdan Blakkamoore + Naram (BK + New Zealand), King Most (SF), Electric Wire Hustle (New Zealand), Zero 7 (UK), and The Elder Statesman + Tee Cardaci (New Zealand + Brasil).
The show also features tunes from Débruit + Alsarah (Brussels + France + NYC + Sudan), Jim-E Stack (BK), Kurak (Lithuania), FaltyDL (BK), Detroit Swindle (Amsterdam), Juke Ellington (Begium), Treasure Fingers + Special Rekwest (ATL + D.C.), Captain Planet + Brit Laurén (L.A. + BK), Flume + Ghostface + Autre Ne Veut (Australia + NYC + Raleigh), DJ Day (Palm Springs), Photay (NYC), starRo (Cali + Japan), High Contrast + Wonda (UK), Chrome Sparks (Ann Arbor), Darondo + Dave Allison (Berkeley + Montréal), Lo-Fang (L.A. + Maryland), Pau y Amigos + El Gato Deejay (D.F.), Deee-Lite + Holographic Goatee (NYC) and more.