By: k.orr on: Jan 21,2009 In:
Misc.
,
News
,
Tricknology
We have a massive travel budget here @ buhbomp, so the powers that be sent their only legal/political correspondent (me) to the National Mall to peep President Obama take the oath.
Barry, (we go way back…I put him onto Common but can he return a phone call?), was in rare form representing the Chi. (who we have mad love for).
What was it like to be chilling with 1.5-2 Million people on the worst kept lawn in America?
1 word – Cold. It was cold as all get out.
Them boys from B-town got this pic of me and my peeps,

holla at us if you was there.
By: cashless on: Jan 21,2009 In:
Misc.
,
NYC
,
Video
Jim Jones reveals to Complex Magazine that there's no father to his style game and a little bit about his heritage.
Shout out to the Arubian Stallion.
By: cashless on: Jan 12,2009 In:
Misc.
,
Tricknology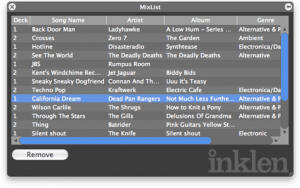 A few versions back the all knowing engineers over at Serato removed the ability to export your playlist from the "Review" option. You can have that functionality again with the help of Mixlist (OSX only).
I've used it only twice so far and I'm highly satisfied with the results. Peep game.
MixList is a small "plug-in" application to intelligently record and export your playlist from Scratch Live.

Export your playlists
MixList can export your playlist as either a CSV or XML file for quick and easy sharing between applications.

Intelligent playlisting
An intelligent algorithm lists only the tracks that you've played and not those which you have only previewed.

Transparent interface
MixList's interface can be transparent and can float over other application windows so you can easily monitor them.
By: elz on: Dec 3,2008 In:
Misc.
,
Video
By: elz on: Nov 27,2008 In:
Misc.
By: cashless on: Nov 25,2008 In:
Misc.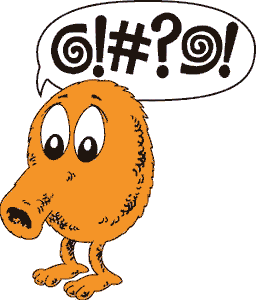 I have nothing but respect for the work that Qbert has done to innovate and progress the art of scratching. I am equally in awe of the the man's business acumen and have little doubt that anything he does will succeed (with the exception of the QFO). Bearing all this in mind, I do have to say that his latest venture, Qbert's Skratch University, is being debuted too late to be effective. Not to mention that it's a premium service that requires a subscription, whereas, there have been many online resources, audio, video and textual alike, that have offered roughly the same service free of charge. On to the details…
ArtistWorks, Inc announced today they have partnered with DJ Qbert of
ThudRumble to create the "Qbert Skratch University", an online video learning site. The groundbreaking University is expected to launch in early 2009. DJ Qbert, known to many as the "Undisputed King of Turntablism", uses a series of progressive videos to teach all levels of Scratching techniques from basic to exotic and beat juggling. This format of exchanging videos with a legendary Turntablist where the entire community learns is the first of its kind. Turntablists around the world use simple and innovative video management technology created by ArtistWorks. Student members post videos on the University site and using the latest in Internet video technology, Qbert responds to student videos, offering his personal guidance and suggestions.
By: liltiger on: Oct 21,2008 In:
Misc.
,
Music
,
Tricknology
I love me some easter eggs.
By: joeyhoney on: Oct 3,2008 In:
Misc.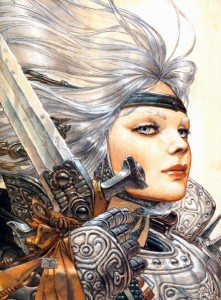 A confession: I have bought sci-fi paperbacks simply because of the cover art.
viagra professional I have done this regardless of whether the book itself is good. I have cialis 5mg done this sometimes even knowing that the book is crap. I have avoided buying books that I know to be good because I hate the cover and am hoping that eventually the publishers will redesign it.
I mean to say: I love sci-fi art.
And I mean to say: I love Sci-Fi-O-Rama, a sci-fi art blog, frequently updated.
Two cool things:
1.
You don't have to buy crap sci-fi anymore to enjoy the art.  Crap paperbacks are a fire hazard, think of the children.
2. He's got a lot of non-USA art up there that is wikkid awesome in that foreign, non-USA kinda way.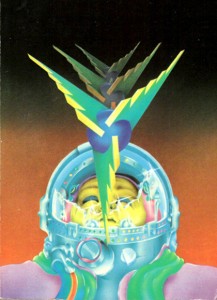 By: cashless on: Oct 3,2008 In:
Misc.
By: cashless on: Oct 3,2008 In:
Houston
,
Misc.
,
News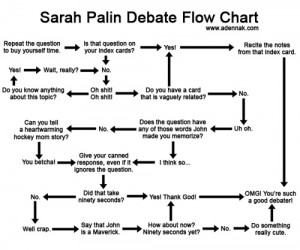 Lately my thoughts have been focused on the upcoming presidential elections and outside of my family, I haven't been able to think of little else. While the buhbOmp crew's focus is primarily music and entertainment, the seriousness of the election has somewhat redirected that, at least for me. This has been reflected upon heavily in some of my more recent posts. While I'd like to get back to what makes us who we are, critics and appreciators of music and other artforms, I can't stop myself from projecting a bit of concern for the future of this country onto this blog. You'll probably see more in the future as this have been by far the most gut-wrenching election seasons of all time.
More thoughts later.
***UPDATE***
Houston, you suck!!! Houston ranked DEAD LAST in VP debate viewership amongst 55 US TV markets. We were outclassed by places like Buffalo, Tulsa and Providence, RI. In fact, the viewership percentage was so low that it failed to even register.
Link to the Nielsen breakdown (pdf)